Sku:

P2027

Vendor: MINT BABY
Flower Seating Playmat | Grey
Tax included.
Maximum safety for your baby
IMPORTED, QUALITY PRODUCT
This beautiful multi-purpose playmat provides an inviting, comfortable and safe environment for your little ones to play. Made from soft luxury velvet and natural foam mattress.

BRAND NEW

The thick, foldable mattress offers endless possibilities for use and can be configured in a number of ways. Laid flat, it's perfect for tummy time, baby gyms and baby learning to roll. Folded against a wall or in the corner of a room, it provides a comfy and cosy seat for reading, playing games or watching TV.

It is made sturdy and will keep its shape. Also perfect and very beautiful serene addition to your home interiors, kids' room, living room, bedroom, and so on...

Folds up easily to play, a great place for supervised tummy time or a soft place to sit and play

 

FEATURES:

Size: 150 x 150 cm

Thickness: 5 cm

Fabric: Soft Velvet, Foam

Shape: Flower

Colour: Grey

  

PLEASE NOTE:

The accessories and decor featured are not included 
Once items are purchased, items are cleaned and sanitised, which may cause a delay in lead time.

The 5-7 business working days is the delivery time and is from the time the funds have cleared in "Shade of Grey's" account.

Items purchased on Preloved site will have imperfections and marks of use as all items are used goods.

Once an item has been received, if the seller is unhappy and wants to return this item, it can only be done within 24hrs for a refund. Simply return the product to us and we will refund you!
View full details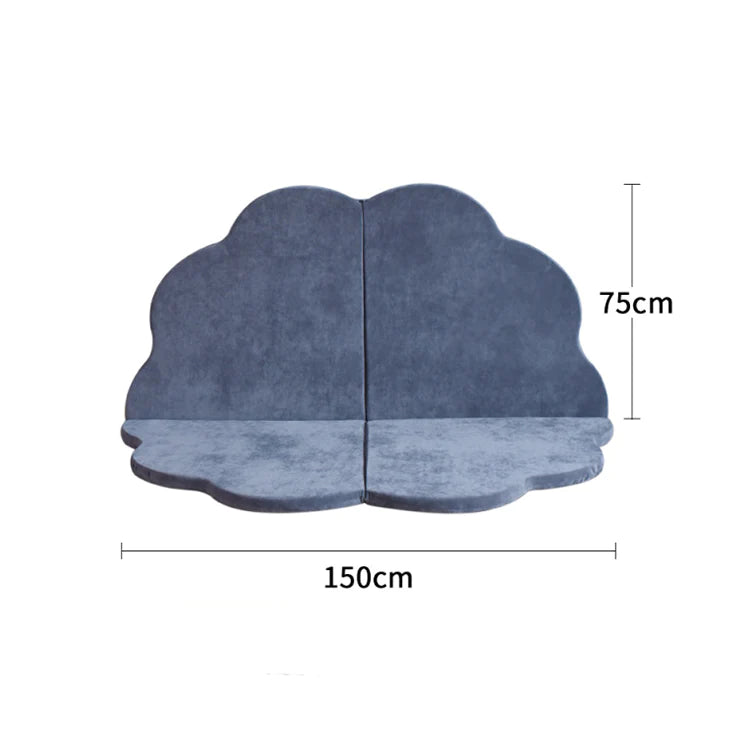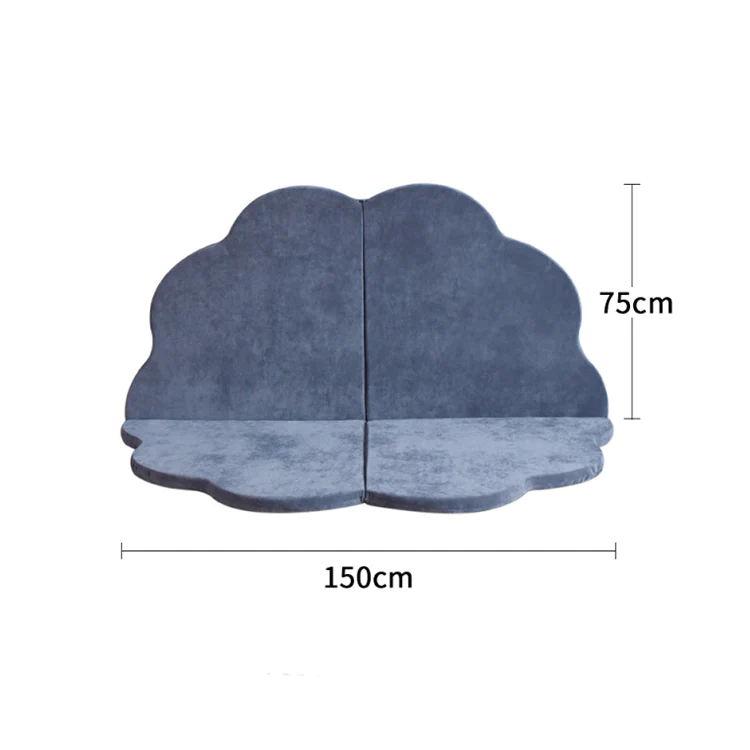 Flower Seating Playmat | Grey