Sku:

P0657

Vendor: Stokke
Stokke Flexi Bath Bundle (Tub, Support & Heat Plug)/WHITE GREY
Tax included.
Maximum safety for your baby
IMPORTED, QUALITY PRODUCT
Stokke® Flexi Bath® is a foldable baby bath suitable from birth to four years. The space saving design makes it easy to store and convenient to use at home or when traveling, encouraging more shared bath time moments. The Stokke® Flexi Bath® Newborn Support provides additional comfort for newborn babies. Because Stokke are always striving to improve our products, we´re offering a heat-sensitive drain plug. The plug works by turning colours, when the water gets warm giving parents a visual cue, letting them know that the water temperature is getting needs to be checked. Please note that the plug is not a thermometer. Always double-check the water temperature with your hand to ensure that it is the right temperature for your baby´s comfort and safety. If you are in any doubt, use a reliable thermometer for accuracy.

The award-winning Stokke® Flexi Bath™ and Newborn Support provide a safe and comfortable bathtime for your baby. Nevertheless make sure to never leave your child unattended.
Stokke® Flexi Bath™ has a non-slip base so your growing child doesn't slip or slide.
Stokke® Flexi Bath™ has been extensively tested. It's extremely durable and of course meet all relevant safety standards.
Once items are purchased, items are cleaned and sanitised, which may cause a delay in lead time.

The 5-7 business working days is the delivery time and is from the time the funds have cleared in "Shade of Grey's" account.

Items purchased on Preloved site will have imperfections and marks of use as all items are used goods.

Once an item has been received, if the seller is unhappy and wants to return this item, it can only be done within 24hrs for a refund. Simply return the product to us and we will refund you!
View full details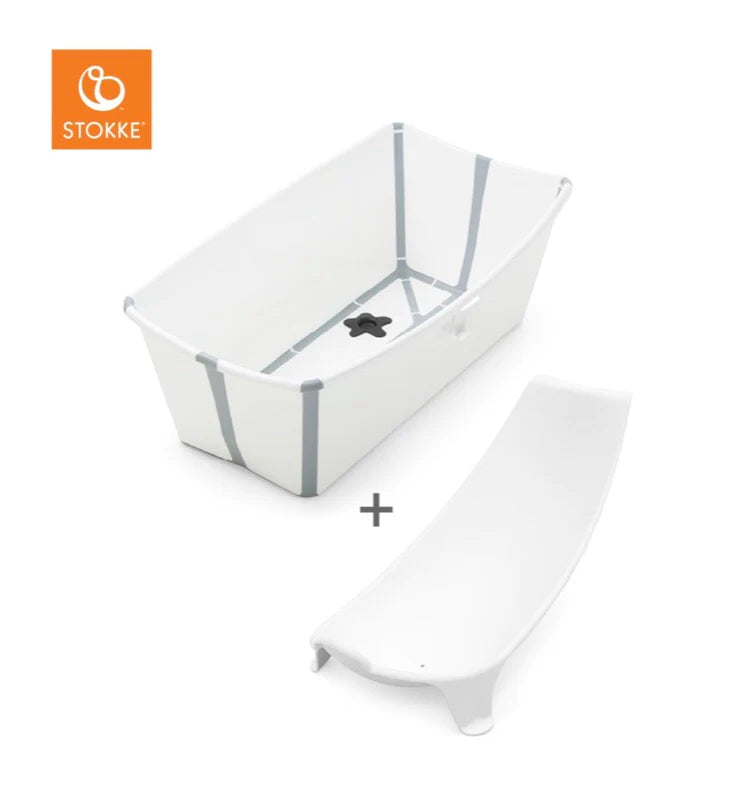 Stokke Flexi Bath Bundle (Tub, Support & Heat Plug)/WHITE GREY