Grorobe Poppy the Penguin
Tax included.
Maximum safety for your baby
IMPORTED, QUALITY PRODUCT
The Grorobe is a bath time essential for all parents. All characters this bath robe has a shaped hood perfect for fitting over little heads to speed up the drying of hair. Perfect for toddlers that won't stay still after bath. Dries little ones quickly and easily to keep them warm after bath Super soft and absorbent puredry microfibre fabric.
Once items are purchased, items are cleaned and sanitised, which may cause a delay in lead time.

The 5-7 business working days is the delivery time and is from the time the funds have cleared in "Shade of Grey's" account.

Items purchased on Preloved site will have imperfections and marks of use as all items are used goods.

Once an item has been received, if the seller is unhappy and wants to return this item, it can only be done within 24hrs for a refund. Simply return the product to us and we will refund you!
View full details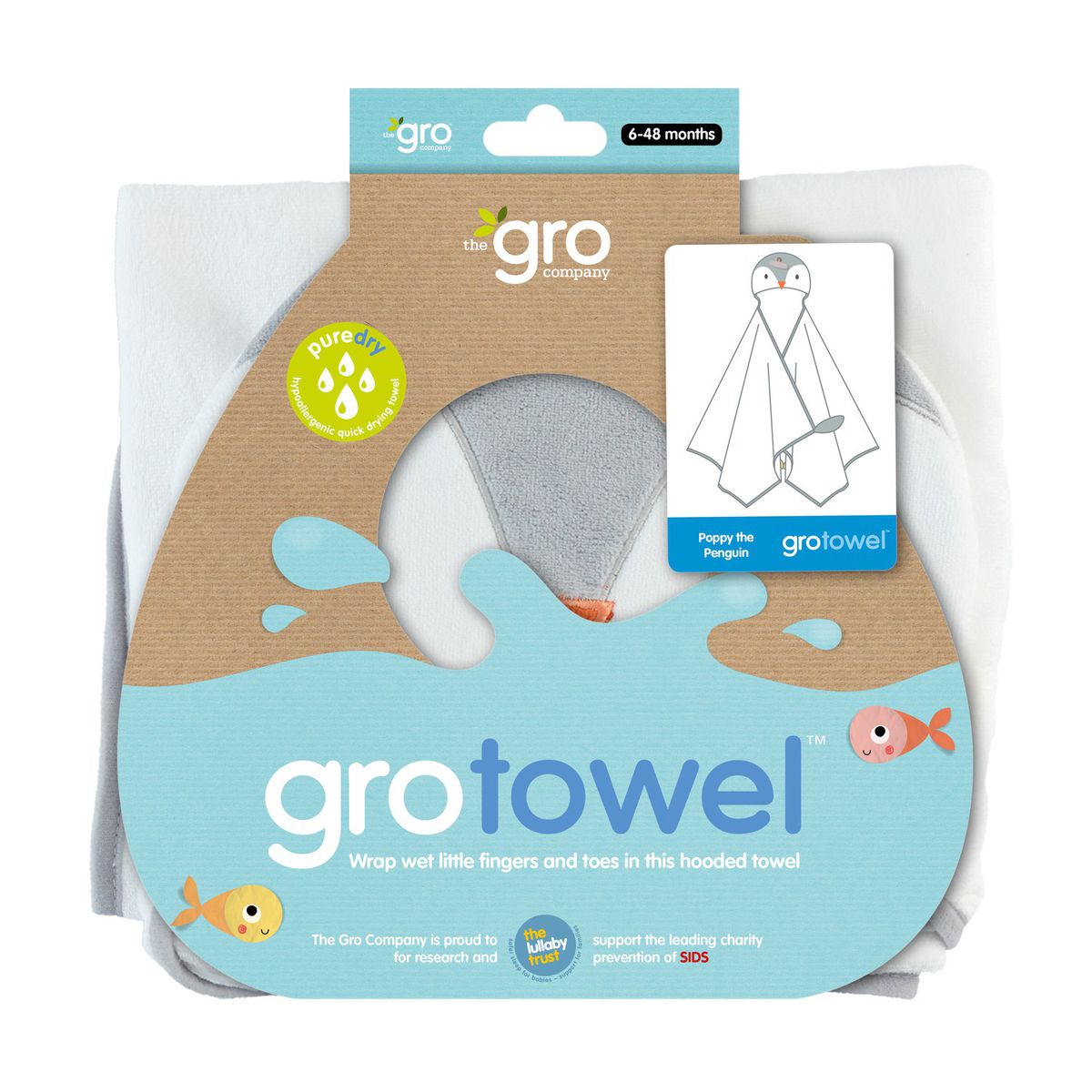 Grorobe Poppy the Penguin