Sku:

Npc3

Vendor: snuggletime
Snuggletime Nursing Pillow Plush Character
Tax included.
Maximum safety for your baby
IMPORTED, QUALITY PRODUCT
4/5 Condition

Great for all 4 stages: feeding time, tummy time, relaxing time, sitting time
Supports back and tummy for a comfortable night's sleep
Fabulous support for breast and bottle feeding
Back and neck support
Back support while sleeping
Comfortable full body support during pregnancy
A soft place to nestle baby
Padded for comfort and support
Fun characters that baby will love
Luxurious zip-off removeable cover
Contains no chlorides, fluorides or carbides (CFC's)
Once items are purchased, items are cleaned and sanitised, which may cause a delay in lead time.

The 5-7 business working days is the delivery time and is from the time the funds have cleared in "Shade of Grey's" account.

Items purchased on Preloved site will have imperfections and marks of use as all items are used goods.

Once an item has been received, if the seller is unhappy and wants to return this item, it can only be done within 24hrs for a refund. Simply return the product to us and we will refund you!
View full details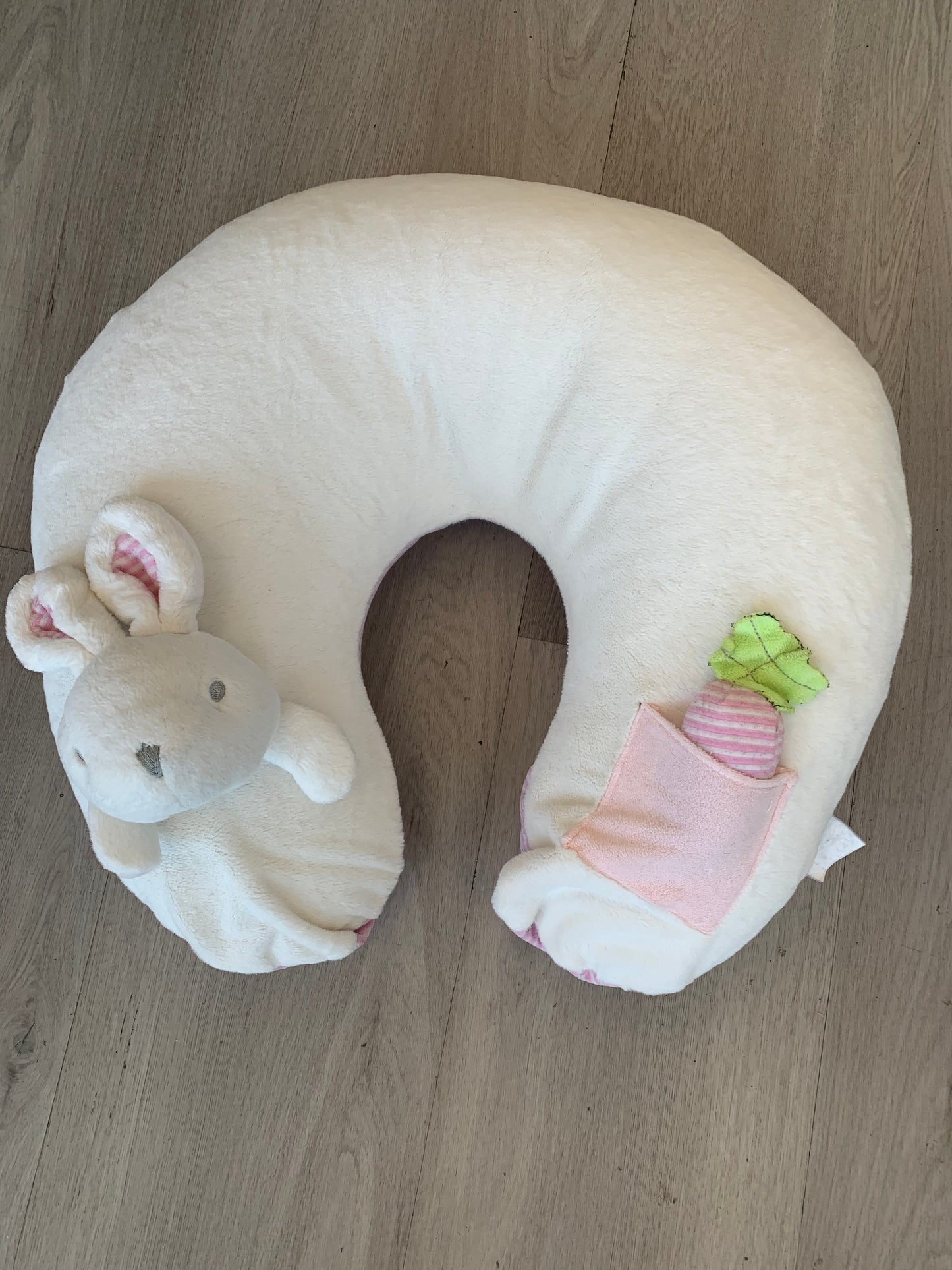 Snuggletime Nursing Pillow Plush Character