Sku:

1128

Vendor: Tommee Tippee
GRO ANYWHERE BLIND REGULAR
Tax included.
Maximum safety for your baby
IMPORTED, QUALITY PRODUCT
Create a dark sleepy environment for your little one anywhere with the Tommee Tippee Sleeptime Portable Blackout Blind. Through the challenge of changing seasons, lighter nights and mornings, or when travelling to see friends and family, this handy blackout blind helps create a dark and cosy environment to encourage little ones to enjoy a more restful sleep. It is very adaptable and can be put in place in minutes, attaching directly to window glass using long lasting suction cups to ensure a close fit that will block out the light. It's easy to use and quick to adjust, so your little one can sleep better in the dark snoozy environment created.

Tommee Tippee Sleeptime Portable Blackout Blind with Suction Cups, Adjustable and Lightweight, Regular, 130 x 99cm
Once items are purchased, items are cleaned and sanitised, which may cause a delay in lead time.

The 5-7 business working days is the delivery time and is from the time the funds have cleared in "Shade of Grey's" account.

Items purchased on Preloved site will have imperfections and marks of use as all items are used goods.

Once an item has been received, if the seller is unhappy and wants to return this item, it can only be done within 24hrs for a refund. Simply return the product to us and we will refund you!
View full details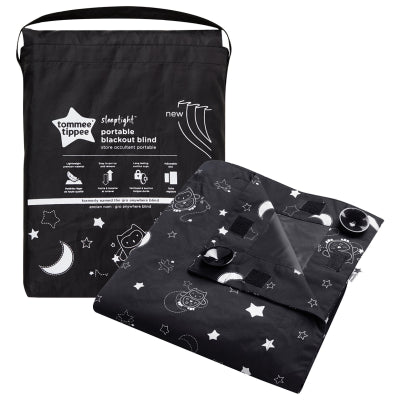 GRO ANYWHERE BLIND REGULAR